You can make some beautiful jewellery with paisley duos, used on their own or combined with other 2-hole beads.  The paisley duos work particularly well with ginko beads.  We have two lovely necklace projects for you as well as earrings and pretty components.
Projects for Jewellery with Paisley Duos
The 8x5mm 2-hole paisley duos have a flat surface and can be used either way up.  The comma shape and flat surface means that they can be orientated in different ways to create lots of interesting design..  We have xome lovely free project downloads on our website.  Here are just a few showing some of the ways that you can make jewellery with paisley duos to create interesting designs.
Paisley Isle Earrings
This earrings design by Debora Hodoyer focusses on the paisley duos, using a strong colourway and varying the orientation to create a striking design.
Chandelier Earrings
Paisley duos combine particularly well with the 2-hole 7.5mm Matubo ginko beads.  This design, also by Debora Hodoyer show how neatly the ginko nestles between two paisley duos.  This project is suitable for an advanced beginner and involves peyote stitch variation and a picot edging.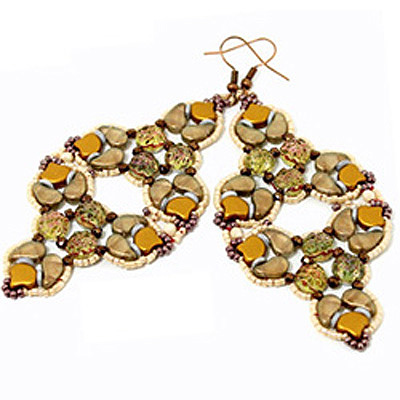 Paisley and Ginko Components
Leslie Rogalski's design shows another way of combining the Paisley and Ginko beads with ideas how to use the combined element to make several variations.  Her ideas show mixing different colourways, changing the orientation to create vertical and horizontal earrings and adding dangles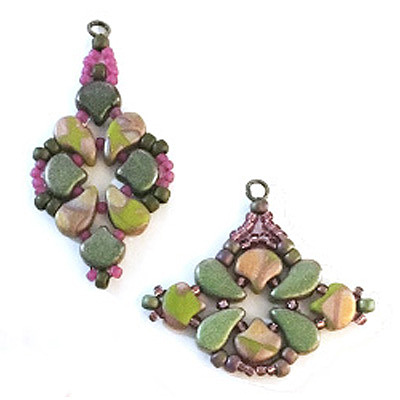 Paisley Necklace
This intermediate level design by Leslie Rogalski uses odd count peyote.  It shows you how to make three different components using the paisley duos.  These are then linked with gemduos.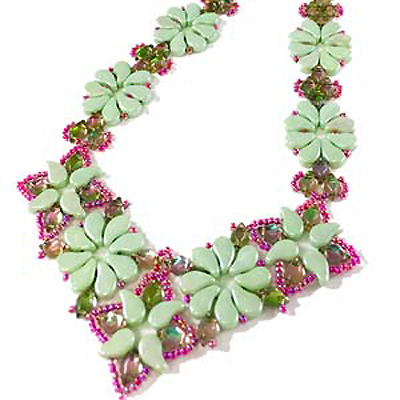 Paisley and Ginko Necklace
Finally, another intermediate level necklace by Leslie Rogalski combines the paisley duos and the ginkos.  The collar-style necklace is made in two halves which are then joined and a pendant added.  A similar motif is used to make a pretty pair of earrings.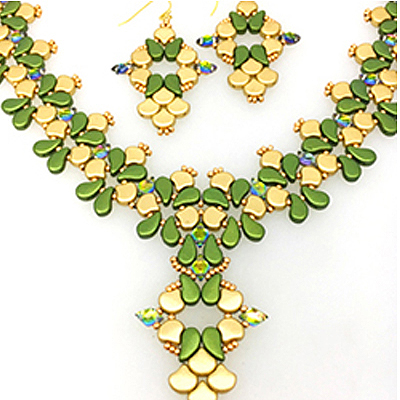 ---