We have some great design ideas for the new 8mm Cabochons par Puca including using them with filigree shapes and in settings.  These little 8mm cabochons are very easy to use in this way and more versatile than you might expect if they are new to you.
Design Ideas for New 8mm Cabochons par Puca with Filigree Shapes
Pretty jewellery can easily be created but just gluing a cabochon onto a filigree flower connector.  Use a glue that bonds the flat cabochon base firmly to the metal connector, such as E6000.
Celsian Bracelet
Choose delicate little round filigree flowers with a maximum diameter of about 15mm.  Glue the cabochons in the centre of the filigree flowers and leave the glue to harden.  Then you can simply link the filigree circles together with small jump rings and finish with a clasp.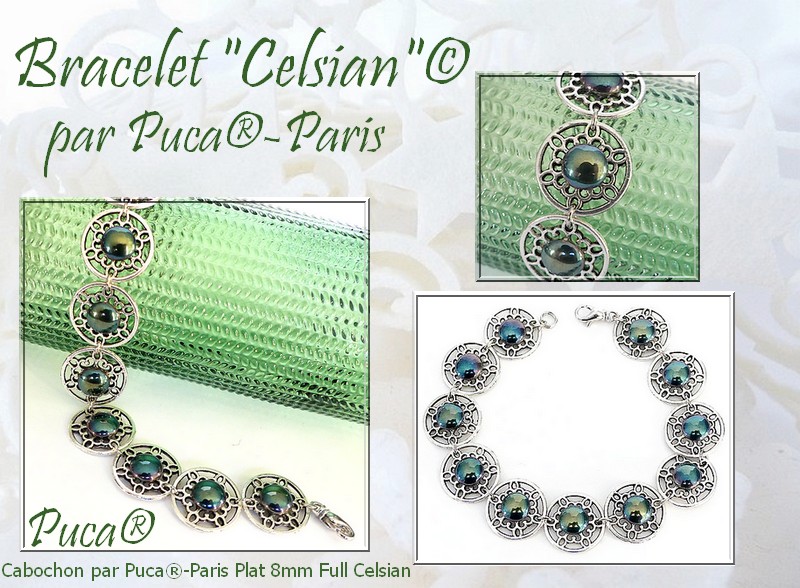 Dona Bracelet
Another pretty design idea for the new 8mm cabochons par Puca.  The delicate filigree shape and patterna forms a pleasing contrast with the domed cabochons.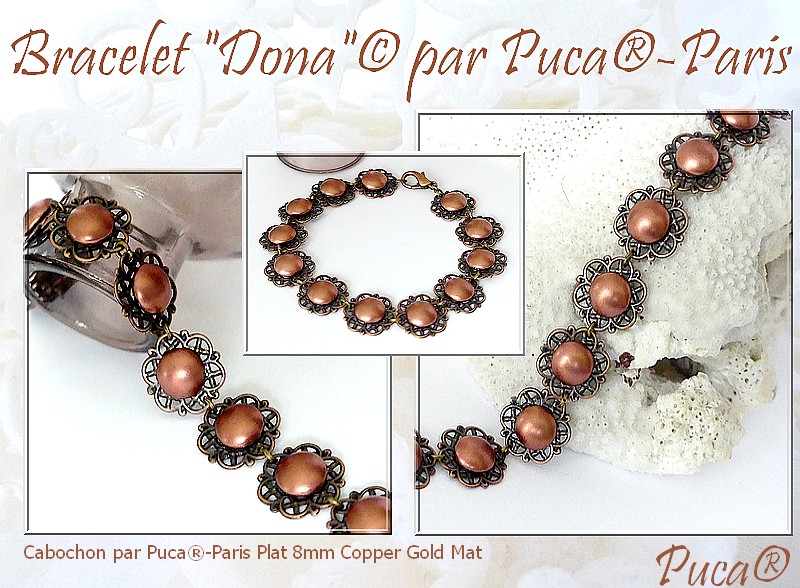 April Earrings
You can take this idea a step further by using Lacy's Stiff Stuff.
The filigree shape here complements the rounded cabochons perfectly.   The cabochons are glued to the Stiff Stuff which is then edged with small seed beads.  Once embroidered, the Stiff Stuff is cut to shape and can be glued to the filigree shape.
This technique can be developed by creating more elaborate patterns with the cabochons and adding more elaborate embroidery.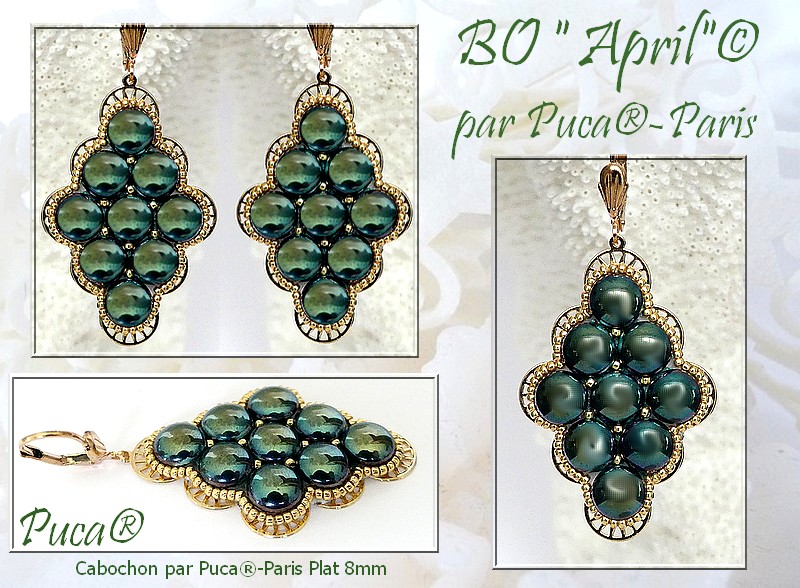 Design Ideas for New 8mm Cabochons par Puca with Cabochons in Settings
The cabochons are also very easy to use in cabochon settings.
The necklace below is made by gluing the cabochons into the connector settings which have 2 loops.  These are then linked together with jump rings to form the basic necklace.  Cabochons are also glued into the pendant settings which have one loop.  You can then just attach these to the jump rings between the connectors on the basic necklace. You can also combine them with cabochons in connectors to create a focal point as in the design below.
This technique can be used to create beautiful earring designs.
---